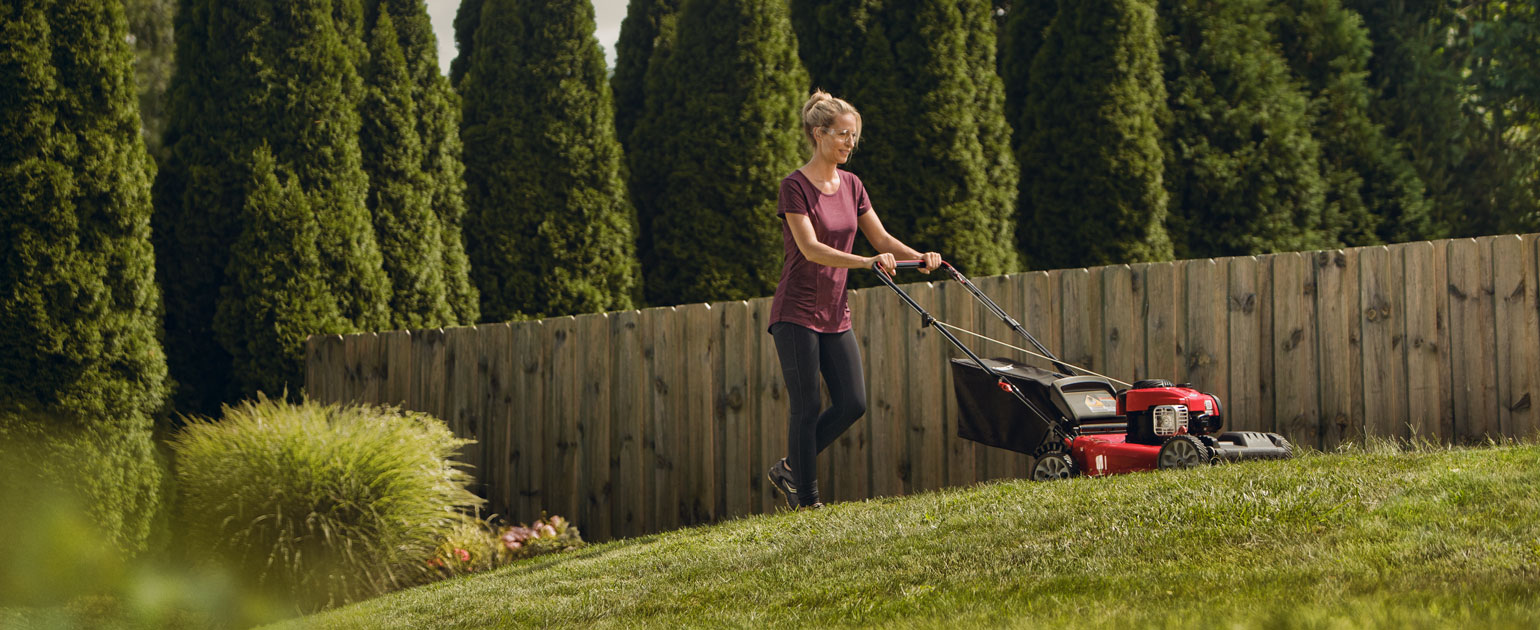 No Elbow Grease Required
We've engineered our built-in drive systems to help you handle large or hilly yards.
Self-Propelled Mower Features
Available on select models.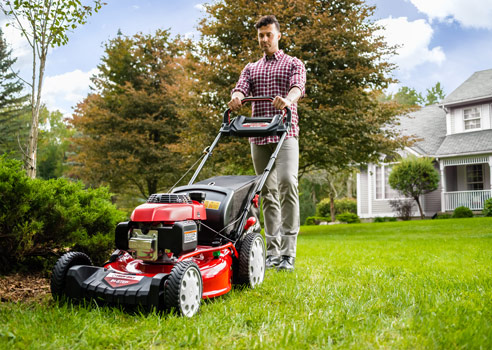 Variable-Speed Systems
True variable-speed lets you easily cut at a comfortable pace.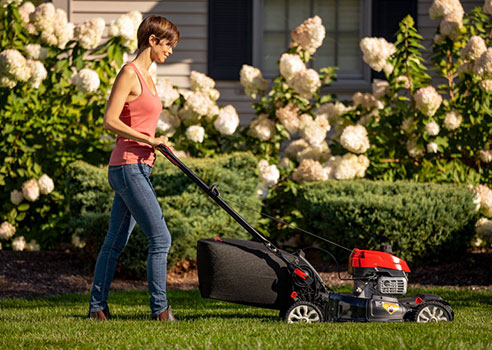 Three Transmission Options
Our self-propelled mowers feature front-wheel, rear-wheel and all-wheel drive, letting you tackle your terrain with ease.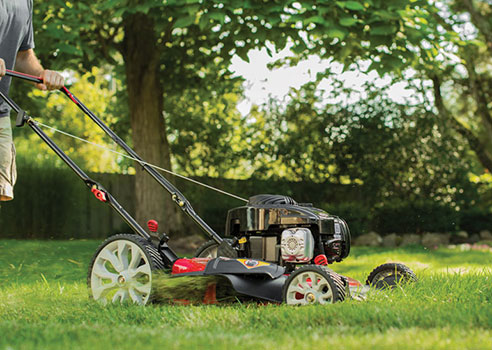 Mulch, Side or Rear Discharging
Every Troy-Bilt® self-propelled mower has multiple options for disposing of grass clippings.
Shop & Compare Self-Propelled Mowers