Media Information and Latest News from Troy-Bilt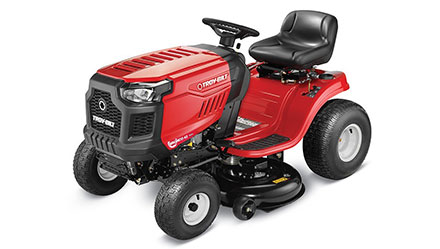 TROY-BILT® MAKES FALL LAWN CARE EASIER WITH TB430 GAS LEAF BLOWER AND BRONCO™ 42 RIDING MOWER (U.S. Only)
This fall, Troy-Bilt® offers its Bronco™ 42 Rider and TB430 Gas Leaf Blower as ideal outdoor power equipment to aid in lawn maintenance for homeowners. Available at The Home Depot®, both products are powerful and reliable, allowing users to get through their season yard projects.
Last updated October 9, 2019
Read More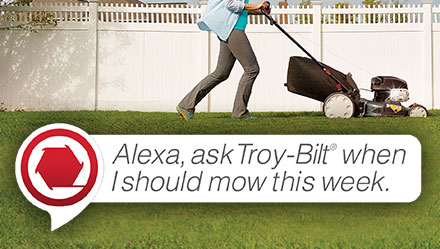 TROY-BILT® LAUNCHES "ASK TROY-BILT" ALEXA SKILL – GIVES CUSTOMERS AVOICE RECOGNITION TOOL FOR THE YARD (U.S. Only)
Troy-Bilt® introduces "Ask Troy-Bilt," the first Amazon Alexa skill from the outdoor power equipment market that serves as a helpful partner in the yard for consumers. The free voice recognition skill assists in identifying optimal times to mow the lawn, based on schedules and weather forecasts.
Last updated June 4, 2018
Read More