Troy-Bilt Canadian Advantage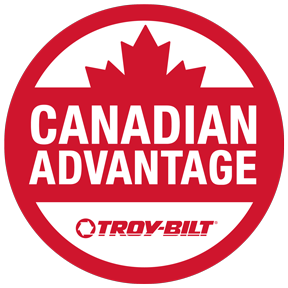 Built for Canadians.
Supported by Canadians.
Troy-Bilt manufactures rugged, reliable outdoor power equipment with Canadians in mind. We build our machines to last, and we support this commitment to quality with our Canadian Advantage. Outdoor power equipment that is engineered and tested in Canada, easy-to-find replacement parts, bilingual customer service support, and a network of 1,100 Service Dealers. You depend on us Canada, and we won't let you down.
Easy-to-find
Parts
We offer a range of parts ready to purchase for your Troy-Bilt outdoor power equipment.
Find Parts
Dealer Service
Wherever You Are
With 1,100 Service Dealers across the country offering full warranty and parts service, you can depend on us.
Find a Dealer