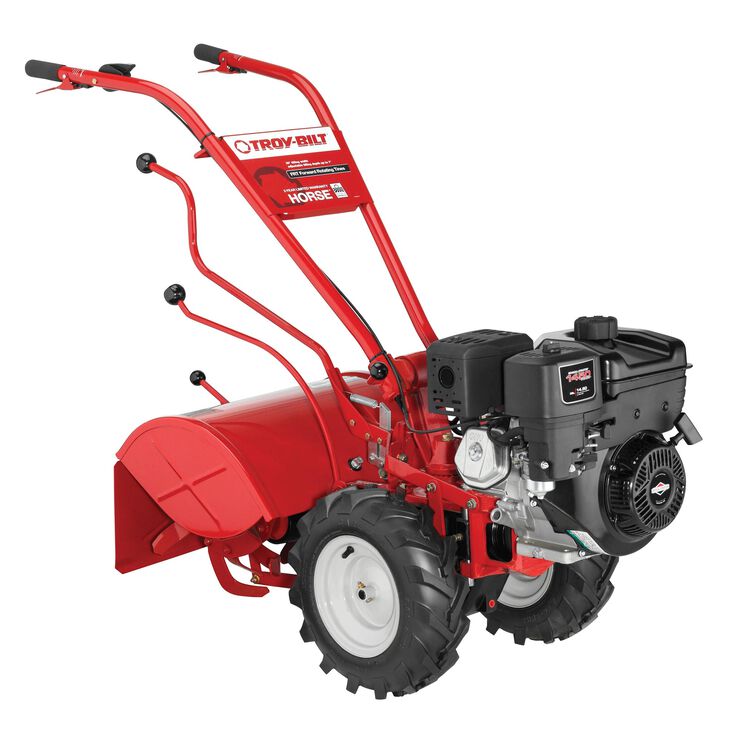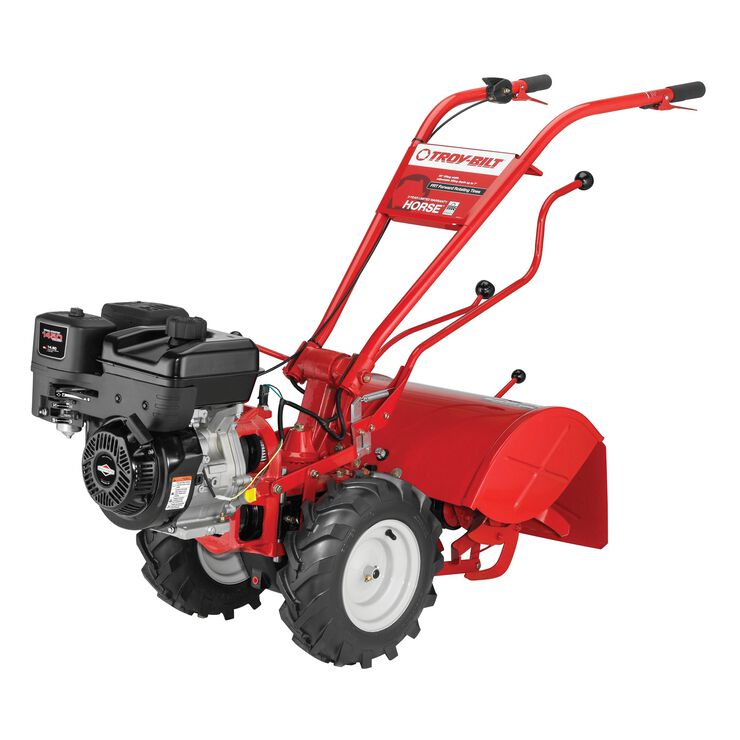 ---
Forward rotating tiller with a 306cc Briggs & Stratton® engine and 20" tilling width.
To bring those ideas in your head to life, you need a tiller that works like this Horse. The Horse garden tiller can do all your heavy duty garden chores, including groundbreaking in new beds or premium soil preparation in existing ones.
306cc* Briggs & Stratton OHV 1450 Series engine
12" tine diameter
Adjustable tilling depth up to 7"
4 forward, 1 neutral and 2 reverse speeds
Full-sided tine shields for operator protection
Accepts a wide variety of optional attachments
cast-iron encased transmission with bronze gear drive that provides extra strength and durability
Troy-Bilt horse 20-in rear-tine tiller features an extra-wide tilling path to till large areas faster, and aids in seeding preparation and mixing compost in the pile or into your soil
Horse FRT Garden Tiller Features
Heavy Duty Transmission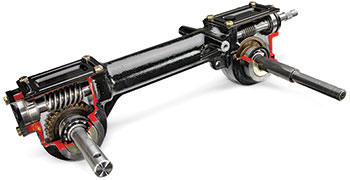 A cast iron gear casing and precision cut bronze gears in the heavy-duty transmission provide extra strenth and durability, plus they're covered with a limited lifetime warranty
Just One Hand Operation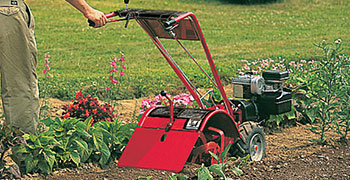 Guide the tiller with just one hand thanks to a well-balanced and easy to control design
Bolo Tine Design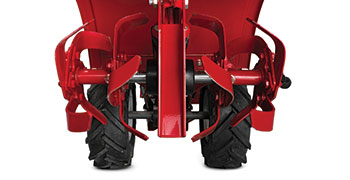 Unique, bolo-designed tines alternatly slice, chop and turn soil with ease, while thoroughy and deeply mixing soil to create finely textured, well-aerated seedbeds
Rear Tine Tillers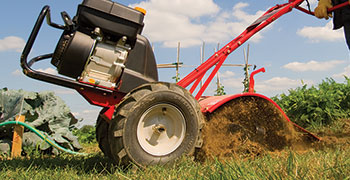 These tillers are best for breaking new ground and powering through hard-packed, challenging soil. Best for med-large size garden beds.
Forward Rotating Tines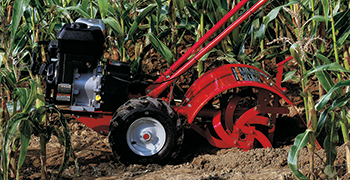 These tines rotate in the same direction as the wheels and are best in established beds for premium soil preparation.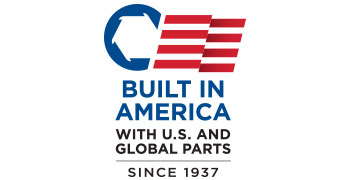 Power Reverse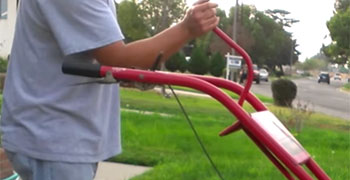 Get out of tight spots and around rocks and other obstacles with the flexible handling of power reverse
Engine
Engine Brand

Briggs & Stratton®

Engine Model

OHV 1450 Series

Engine Displacement

306cc

Starter Type

Standard Recoil

Engine Oil Capacity

26 oz
Drive System
Transmission

Cast iron transmission with bronze gear-drive
Warranty
Warranty

2-Year limited manufacturer's warranty - refer to online operator's manual for exclusions. Limited lifetime warranty on transmission. 2-year warranty on engine.
Controls
Handle

Adjustable Plow Style
Dimensions
Dimensions L/W/H

62.5"(L) x 27"(W) x 37.5"(H)

Weight (approx.)

361 lbs
Additional Specifications
Recommended Oil Type

SAE30 (included)

Model Number

21A-682T766
Specifications
Forward/Reverse Speeds

4 forward / 1 neutral / 2 reverse

Tilling Depth

Adjustable up to 7"

Tilling Width

20"

Tine Rotation Direction

Forward-rotating

Tines

12" diameter Bolo

Wheels

16" x 4" pneumatic Ag tread
Tiller Tine Specifications
Tine Rotation Direction

Forward-rotating
| Model | Manual | Form Number | |
| --- | --- | --- | --- |
| 21A682T766 | MANL:OPER:ENGL:TB LF | | |
| | MANL:OPER:ENGL:TB LF | 769-10316 | Download |
| | MANL:OPER:ENGL:TB LF | 769-11217 | Download |
| | MANL:OPER:ENGL:TB LF | 769-11217A | Download |
| | MANL:OPER:ENGL:TB LF | 769-11946 | Download |
| | MANL:OPER:ENGL:TB LF | 769-12551 | Download |
| | MANL:OPER:ENGL:TB LF | 769-12551A | Download |
| | MANL:PARTS:2015:TB 21X-6XX | 769-10185 | Download |
Product Reviews
Rated

5

out of

5
by
nance
from
my 2nd horse
My first horse was purchased in 1974-it lasted and was still running when I bought my new one in 2007. The Troy horse is a big tiller so trying to use it in a very tight space is not easy-needs enough room to turn around at the end of each run. My older tiller had a stronger shift lever, never had a problem with it-I already bent the heck out of the new one and had to replace it. The wheel seals on the newer one are no better than on the old one-they still tend to leak and need replacement at times. Learned I had to buy a second maintenance manual which has been very helpful for doing maintenance and repairs myself. Love my Horse tiller even after all that.
Date published: 2012-04-19
Rated

5

out of

5
by
raven
from
hand me down tiller
I have a tiller horse model given to me by my grand farther when at 80 he wanted an electric start model. that was 20 years ago. Today it broke for the first time I know of, ( other than tires and belts) . It broke at my grand daughters house. (you just can't lend tools). I would think it is a clip or keeper in the tranny let the axle slide sideways.Gramp farmed 26 acres and I farm 10. It has to be 40 years old. how good is the warrinty? lol. when I fix it maybe its time for me to buy an electric start (mom won't give up gramps). and pass this one on to the grand children.I farm very rocky soil so tines have been replaced also.
Date published: 2010-06-19
Rated

4

out of

5
by
Wheels
from
Great Tiller
After the tiller was delivered my wife and I put it together. Because of the weather we were not able to use it right away. A few days later we took it out to till one of our small gardens. I engaged the pto so the tines would run and they made about 5 turns and quit. I had to take it to the local dealer to have it fixed. It turned out to be an internal part had let loose. They put a spot of weld on it to keep it from happening again. It was a bit of a job to get the lever that engages and dis-engages to work easily. I found that WD40 or some lube on the roller and other joints that have to move makes life a lot easier. Once we got all those problems solved we love it. I have 1 large garden and 2 smaller ones and it does a great job of tilling them.
Date published: 2008-11-04
Rated

5

out of

5
by
dagored1
from
Old Horses Never Die
I bought my Horse used from the man who sold us our present house in 1998. He was retiring to Florida and had no further use for it. Good thing for me!! The tiller was old then but he had all the manuals and records, from the 1950's if I had to guess. He had replaced the engine with an OEM Kohler "some years back". Kohler engine starts on first or second try, always, no matter how long it sits. Just fill the gas, open the choke and pull one time then start working. Unless you are farming the San Joaquin Valley, you won't need anything else but the Horse tiller.
Date published: 2015-03-19
Rated

4

out of

5
by
Rich the Gardener
from
25 Years and Still GOing Strong
I'm on the second engine and the second set of tines but I think I have gotten good value out of it. The drive engagement lever is a bit moody but once you get it adjusted correctly it will work. Generally maintenance is a pain also. You have to remove the handle bars to put oil in the transmission. The wheels are extremely difficult to remove which has to be done to replace the axle shaft seals. But in the twenty-five years I've had it these are things that I can live with. If you have it serviced by a dealer instead of doing it all yourself then you won't even know about the maintenance issues.
Date published: 2018-07-11
Rated

5

out of

5
by
Savage
from
Pull start horse tiller
This is my second horse. My other one is still running and almost 40 years old. It leaks a little but still works great. The new one is great. There have been some really good improvements on the machine. Most notably heavier gear levers, The tiller it's self, also seems to be heavier built than my old one. It has metal shields over the seals on the tiller shafts. My old one does not. I have put about 10 hrs of use on it and it does the job. I don't like the adjustment of the handle bars it is no where as good as the old ones. Also, it still has the same old method of adjusting the belt. Haven't improved that in 40 years. Not as heavy in front on the tires because of the new Briggs and Straton engines being lighter. But they use a lot less gas. I would not hesitate to buy another one.
Date published: 2015-08-08
Rated

4

out of

5
by
JamesE
from
Old Reliable
Altho my Horse is at least 25 years old, it is so similar to the present Horse that I would venture to say the reliability and durability should be expected to be similar . I "inherited " it when we bought our present house. It was part of the deal (I insisted). I have replaced the tines twice, (worn down from the square end to little pointy ends) on third set since we started using it. Truly, "A hun of a tilla!" Everything is open and available for maintenance and adjustment. The B&S engine starts with a pull or with the electric start. A new battery every other year is a must, clean and adjust the carburater every season. I just wish there was a snow blower to attach to the engine unit.
Date published: 2014-03-06
Rated

5

out of

5
by
Gardner72
from
Long time gardner in Wv
Have had 2, Got last one 1972 still works like a charm. Garden size about 1 acre have had a little more in times past, Never been a year without a garden, its served me well i'm 72 don't know how much longer i'll last but the tiller still going good, me to, so who knows i'd say this has been and is a good machine. would i recommend this machine what do you think? YES!!!
Date published: 2017-05-23
bvseo_sdk, dw_cartridge, 18.2.0, p_sdk_3.2.0
CLOUD, getReviews, 5ms
reviews, product
<![endif]-->