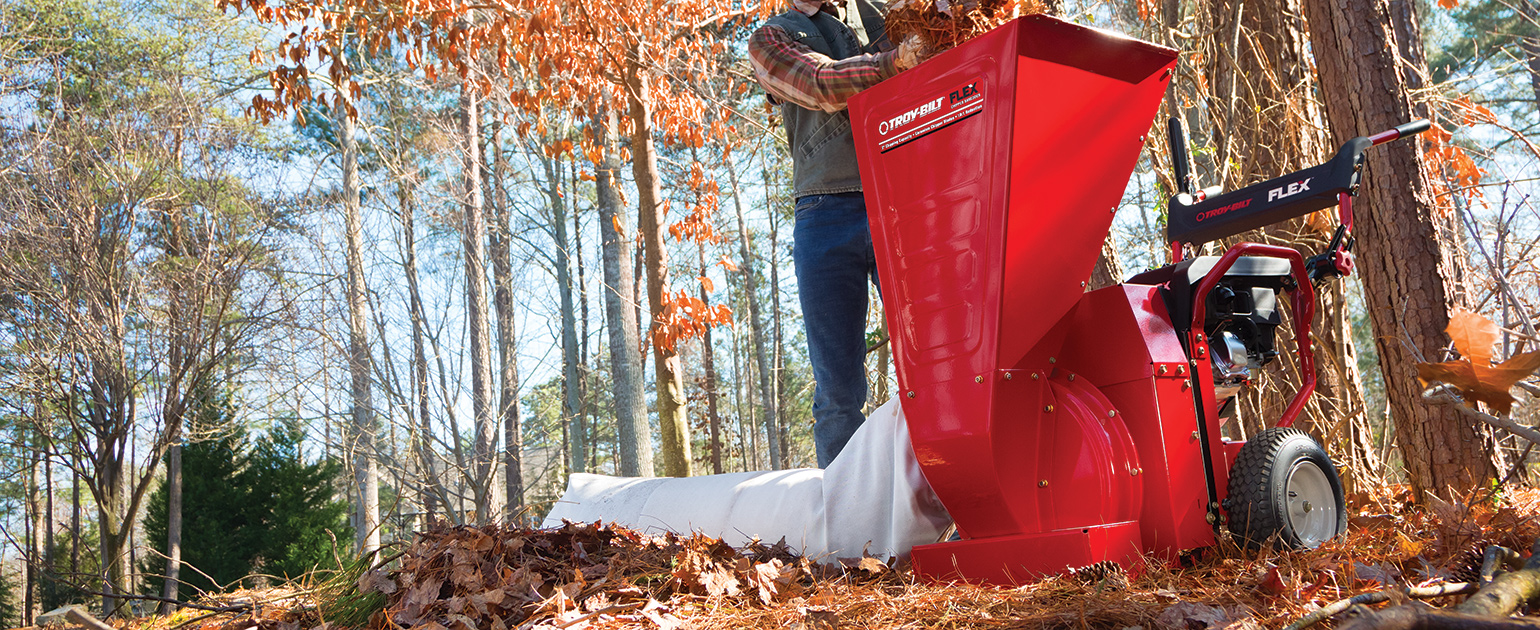 Upright Chipper Shredders 
Shred through Yardwork
Troy-Bilt® chipper shredders come in a variety of chipping capacities that let you shred branches of various sizes.
Chipper Shredder Features
Available on select models.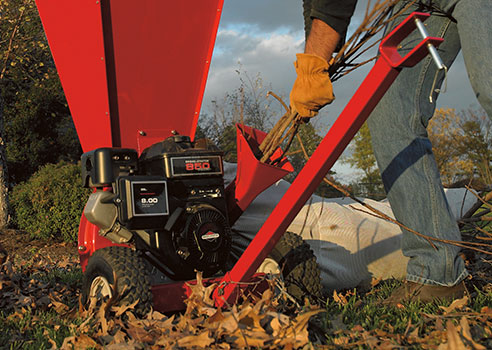 High Reduction Ratios
Our chipper shredders have high reduction ratios, reducing the amount of debris you have to handle.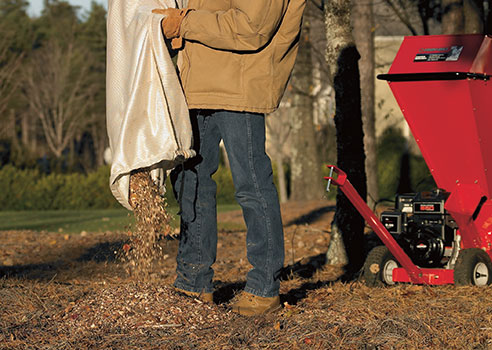 2-in-1 Shredding
Troy-Bilt® chipper shredders can shred twigs, sticks and branches for wood chips or leaves, and other small debris for mulch and compost.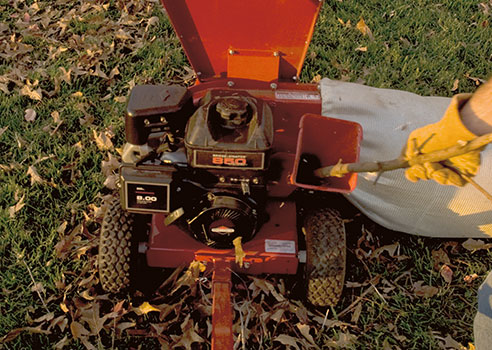 Chipper Intake Sizes
We've engineered our chipper shredders to make yard cleanup easier by enabling them to shred bigger branches in less time.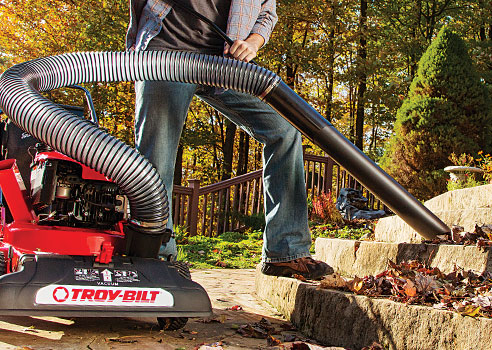 On-Board Vacuum Hose
The on-board vacuum hose on Troy-Bilt's CSV lets you easily get into corners, tight spots and under shrubs.
24-in Vacuum Width
A chipper shredder vac provides the benefits of a chipper shredder with the added convenience of being able to vacuum up leaves and yard debris with a 24" vacuum nozzle on the front of the machine.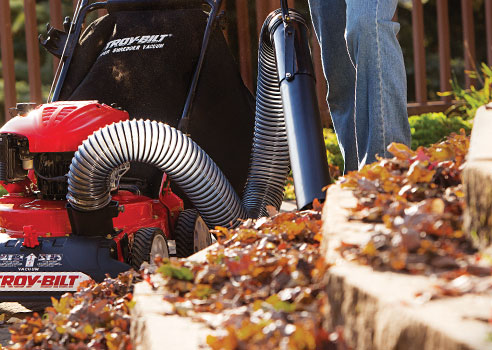 Quick Cleanup
Troy-Bilt® chipper shredder vacs suck up and shred leaves as you go, eliminating the need for raking.
Have a question? Just Ask Troy. Simple answers to your questions in the yard.